Inner Child-A Divine Awakening Workshop
The true path of yoga is union with the Divine. Inner Child is the gateway to the Divine in you. We are the nearest to our sacred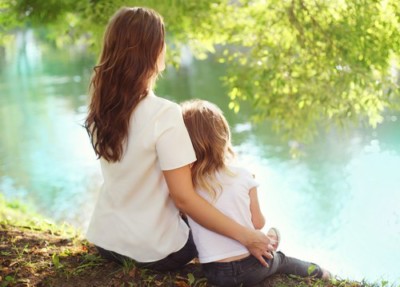 soul self as children.
Personal Suffering
Alone and alienated from the world, the inner child is forgotten and wanders through life feeling unworthy and unhappy. A feeling of separation from wholeness and divine purpose surfaces as we try and forget about painful times and bury the child further. You can't run away from her or him even though the inner child is buried under a myriad of life experiences.
Inner Child
Now recapture your inner child and make a conscious connection with her or him. Mend feelings of unworthiness and separation. Identify core wound (s) and learn how to nurture and grow this innate wisdom within.
Inner Child is the realization that assists the mind (soul) in letting go of the past and fully accepting your-self in this current moment. Without the Inner Child connection, the identity of self struggles hoping one day it will find its core truth and true happiness.
Benefits
Locate and identify core wound (s)
Reconnect to innocence and vulnerability
Rebuild your life with qualities of self-confidence, trust and love
Develop a strong sense of self
Workshop
You'll be guided through a powerful visualization process to recapture your relationship with your inner child. You'll learn how to nurture and grow this innate aspect of you. The workshop is both experiential and cognitive. By retrieving inner child emotional intelligence and self-awareness strengthen. Activate your divine self and remember your true essence.
I love what she's done in this healing. It's a beautiful process of opening the heart and being guided to my inner self. Heart-felt and powerful. I cried when I connected with my inner child. I highly recommend it."  Kathleen H., Philadelphia, PA
Registration
February 11, 2018-2:00-4:15 pm. Register early to secure your space. Space is limited to 8 people.
Cost: $60.00. Day of $75.00
Time:  2:00-4:15 pm Saturday.
Where: Elements of Synergy, 1438 SOM Center Road, #200, Mayfield Heights, Ohio. Parking and elevator available.
Register Here
Praise
The moment KumariDevi started talking about Inner Child I was in an altered state. Afterwards, I stayed in meditation for about 20 minutes. The next few days I noticed tremendous shifts in me and I felt so much better. Jennifer Z., PhD
Inner Child Poem
When the child is loved, truly loved
She becomes the universe and the universe becomes her
Her eyes are the stars and she sees the vast sea of life
The power of Spirit fills her with a current of energy and love
Her soft blanket is the sunset and her pillow, the clouds
She gazes at forever and her voice is music
Her song fills the void
And with one note, a song beyond memory awakens the hearts of many
She is love
She is the soft wind that whispers in your ears
Her hands caress your face with gentleness
She writes the symbols of Spirit on your brow
And the gateway to beyond opens to you
With light, all love, all openness
Let her take your hand and guide you on your journey
She knows the way.
Written by Christine Maxwell after attending Inner Child Workshop
KumariDevi (Paula) is a Master Wisdom Teacher. Her work focuses on foundational consciousness to develop strong sense of self awareness. She is highly skilled in accessing the unconscious patterning of the mind though non-duality format. KumariDevi developed Inner Child process to help you reclaim feelings of being lost and disconnected. Once consciously connected to your inner child you'll build a strong sense of self-awareness and heal life-long wounds.  Read more her