Intuitive Coaching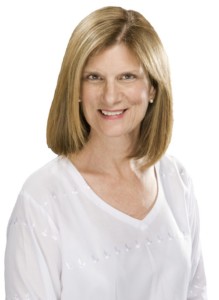 Everyone needs guidance and consulting with an expert. Accurate intuitive KumariDevi offers an expanded perceptive to the general flow of life and business. Her specialty is determining the very best actions to take for greatest results and forecasting.
For over three decades, she has assisted individuals and companies create profound changes in their lives. Receive uplifting, positive and down-to-earth guidance. Her global clients include a broad range of industries from Art Galleries, Real Estate and Land Development, Dressage Horse Farms, Electronics, Alternative Medicine, Small Business and Start-ups and of course you.
About
Gifted since a young age, KumariDevi (Paula Muran), peerless intuition opens up perspectives to new realities. No tarot cards, pendulums, guessing or reading out of books her precise intuition offers clarity and peace of mind. She's clairvoyant, telepathic, psychic, visionary and emphatic.
Intuitive readings are a question and answers format. You ask the question and get instant clarity via intuition.  (personal, Business or horse and dogs). Looking for healing pattern work? Go Here
Have questions before you get started? Email: admin@kumaraintitute.com. Or select below.
"I worked with her about 10 years ago and at the time she said my daughter would be in the music business not the opera and live in Los Angeles not New York and it wouldn't be easy. All true!" Martine N., Designer
"Her intuition surpasses anything I've ever encountered in my life. She's spot on all the time. Don't waste your time with others when you can get the best with her. Thank you! " Christine M., Artist
"One of the readings she did for me, I asked for my son what college would be a good fit for him. He was thinking at the time he wanted a jazz program, so there were schools specific for jazz, the last school I mentioned was St. Olaf College, a private school with an intense academic program. It was not really on our priority list, but she said that one. So I got Cole looking and he sent in his music auditions. It was completely the right choice, he had a fantastic experience. He is now at Duke, on a full ride for Musicology, working on his Phd. Thank you."  Jane E., Photographer
Accurate psychic and intuitive readings for personal and life situations.
Specialize in locating the root cause of illness and injury and the most comprehensive way to heal. 

Specialize in health of horse or dog and behavior issues.