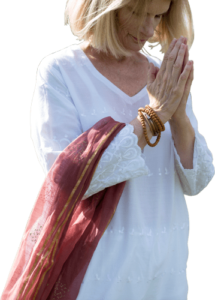 "The journey with KumariDevi has been so remarkable. I felt incredibly blessed from the moment our paths crossed. What I gained from her is invaluable. I am now more specific about what I want in my life and have the tools to achieve it. I learned so many life-changing techniques, especially how to take full responsibility for my own life. Thank you for being a sovereign light in my life. Thank you for your work and dedication and for everything you do for humanity and the planet. It has always been a great honor to be in her presence. A deep love awakens in me when I hear her speak or when I read her words." Donna S., Artist, London
KumariDevi is an embodiment of the Divine.  An awakened spiritual teacher with a peaceful and liberated mind; unparalleled intuition and peerless energy. A highly motivating speaker, enlightening audiences with humor, warmth and practical wisdom, she inspires us to reach beyond normal levels of awareness, and to deeply connect to our true essence.
With 35 years of experience in personal development she's a versatile workshop leader, Dharma and Meditation master teacher. Her knowledge is imparted heart-to-heart and her wisdom is simple truth. Leading thousands of people toward personal transformation, her courses guide you to deeply connect with your truth and become self-empowered.
Come away with a deeper level of personal awareness using the three key principles: Silence the mind, balance karma and know the Self. Release the repetitive commentary in the mind and make peace with your thoughts to become happy. Her work is influenced by ancient Hinduism and Tibetan Buddhism – the study of self-realization.
Skilled In
Leading meditations for groups
Workshops on spirituality and enlightenment
Leading spiritual workshops to foreign countries
Alternative Healing and Energy Medicine, Energy Psychology
Speaker Bio
An early curiosity to Buddhism and Hinduism led KumariDevi to experience yoga and Buddhist lectures with renowned Lama's and Gurus in the 1970s. At one of lecture the presiding guru pointed directly at her and said, "Young lady you'll experience nirvana in this life." Unaware of the significance, she began her search for enlightenment. Nine years later her mind silenced and she experienced a spiritual awakening. Read more about KumariDevi Here
Some Achievements
Online articles at Elephant Journal, Beliefnet, Natural Awakenings and others.

Spoke at numerous domestic and international expo's and seminars throughout the years. Including the Body-Mind Expo in London where the BBC highlighted her work.

Standing room only lectures at Vitamin Cottage — New Mexico and Colorado. The highest attendance outside of keynote speaker at World Wellness Expo-Albuquerque.

Authored the book Codes of Light-the Power of our Beliefs (out of print).

Produced her own international mediation retreats to: Yucatan 2011, Egypt 2007 and 2010,Peru 1998, 1999 and 2009 (legendary Solar Disc appeared-never been seen again), India 2001 and 2006, Tibet/Nepal 1999, Bali 1999 and yearly retreats in Albuquerque, Sedona and Phoenix.
Host or Sponsor
Invite KumaiDevi to speak at your next summit, yoga conference, consciousness conference, or lead meditation at corporate events anywhere in the world. Email: info@kumaridevi.org for additional information.