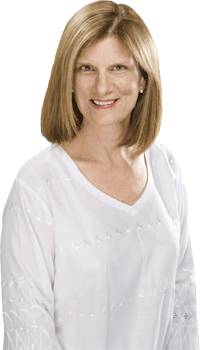 Living life in balance is the key to living happily. Life challenges all of us, and how we maneuver through the challenges is what's so enlightening.
Retrieve and Listen
You'll be guided through a step-by-step process to recapture your relationship with the inner child by KumariDevi (Paula) the creator of this empowering process. Learn to nurture and grow this most powerful aspect of you.
Suffering
In each person there is a suffering child. Alone and alienated from the world, the child is forgotten and wanders through life feeling unworthy and unhappy. A feeling of separation from wholeness and divine purpose surfaces as we try and forget about painful times and bury the child further. You can't run away from this even though it's buried under a myriad of life experiences.
Develop a Relationship with Self
The first step in developing self-awareness is to mend the original separation. This core separation began in childhood. As a child, from infancy to ten years old, we are the nearest to our divine self.  Once we start to develop a personality, we begin to separate and disconnect from this innate wisdom. As innocence starts to wane fear begins its journey. Feelings of separation, loneliness and anger take shape. We begin to lose creativity and intuition and become molded into the projection of our parents and society.
Developed by KumariDevi (Paula)
Identify early wounds
See how belief patterns
Reconnect to your innocence and to your divine self
Rebuild your life with qualities of confidence, trust and love
Rebuild your life with qualities of confidence, trust and love. Feel loved from the inside out. By reclaiming your inner child core wounds heal and a permanent connection to the divine is activated. Feelings of loneliness and separateness cease to exist.
This will change your life. It did for me. I made connecting to my child a daily ritual. Today I feel more whole and happy." Rosemarie T., Georgia
Developed from personal experience KumariDevi (Paula) had on her path to enlightenment. She noticed that once she connected to her inner child, she was able to stand stronger and truly develop a relationship with her divine self.
Inner Child-A Divine Awakening
Have KumariDevi guide you through this powerful guided visualization to recapture your own inner child. You'll also receive the link to the Mp3 to practice on your own. Only you will be on the phone with KumariDevi.
Inner Child-A Divine Awakening
Practice the visualization on your own.