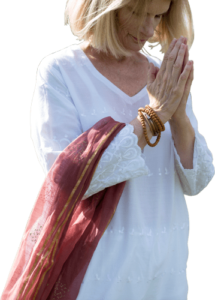 About KumariDevi
Advanced Master Energy Therapist and Health Coach, KumariDevi has 30 + years of experience as a Medical Intuitive, Spiritual Counselor/Teacher and Author. A pioneer in Alternative Medicine along with her emphatic skills and peerless intuition. Read More
Working Together
Welcome meditators, truth seekers or yogini's. Being on your spiritual path for awhile you know the key to happiness is You. Yet in spite of all the meditation you've done, do you struggle with fear, doubt or not feeling enough?  Do you find, that as much effort you put into staying present and mindful you're still being triggered in traffic, home or at the office?
Transformational Healing with KumariDevi is a powerful way to resolve your inner conflicts. She's an expert at accessing unconscious memory and patterns quickly and thoroughly.
Working directly with KumariDevi is life-changing with lasting benefits for you. Being in her energy field is transformational in itself. Miracles happen. Spontaneous healing occurs. In addition to accessing individual unconscious patterning, she also accesses the Collective Unconscious and the unified field (electro-magnetic field) quickly. Private work is deep shadow work. It's not a psychic reading although it's intuitive.
KumariDevi's work is extremely powerful. This is not an ordinary healing. It's a very high and advance level of healing. I have done a lot of other therapies, and nothing matches what I experience with her."—Alison S., Energy Healer
What You Gain
YOU and a strong sense of self-awareness
Happiness and aliveness
A deep feeling of inner connection and belonging
Self-confidence and fearless
Healthy body and mind
Immediate shifts (most people)
"I had one session and my life-long migraines disappeared. I was headed to a neurologist when my husband met her and recommended a session. Amazing work!"  Karen T., Florida
"Her intuitive ability is incredible! Thank you so much for your presence in my life. She is amazing!"  Christine M, Artist
"I experienced profound changes in my personality. Each session we go deeper and deeper into aspects of myself that I have just learned to live with and never thought would ever change and they do. From my shoulder pain, to beliefs, emotional patterns, habits, everything is addressed in sessions. Thank you!"  Linda C., Phoenix
"I was so impressed with her abilities that for my next session I drove 12 hours each way to experience her in person. I cannot put into words what this work has done for me. I now experience new levels of awareness and joy as I move away from old blockages and the controlling ego into truth. Her gifts are truly remarkable. Thank you." Rick K., California
"I'm a seasoned meditator and the work I do with KumariDevi is life-changing. It's enhanced my meditation practice 100%. Without her it would take me much longer to achieve what I want." —Henry T., San Francisco
"I started working privately for a 40 year cigarette addiction. I smoked 20 + cigarettes a day and after only 8 weeks I'm down to 10 cigarettes a day. I'm also taking better care of myself and feel fantastic. She's accurate, sensitive, loving, spiritually well connected and a source of inspiration." Sol T., Las Vegas
"Whatever her fee is it's well worth it. My life has changed in a completely new direction in a short time. Thank you!" Betty W., Social Worker
"She's the best healer on the planet. Amazing work she does. Thank you!" Sylivia T., Massage Therapist
"Everything that comes from KumariDevi is truth. Even the things I don't want to hear or admit. She has an amazing ability to reflect back to me exactly what I'm working on in life." Cynthia T., Yoga Instructor
"What KumariDevi does is very unique. She dissects my life and locates the original hurt. Once she finds the origin of pain she unwinds the patterns. I feel something shift in me over the telephone every time. Within a few days I can no longer access anything we talked about in our session. My life smooths out and I'm content." Darlene S., Writer
"You'll get results in half the time than other healing sessions. KumariDevi gets right in there and locates the exact patterns that need healing. Trust me you'll come away with a greater sense of happiness."  Sarah B., Energy Healer
"She captures the essence of a person and brings them to life. Her unique ability coupled with her intuition makes her work priceless. It's a privilege to work with her." Susan J., Atlanta
"I just love working with her! It's been very life changing. I see the changes in myself around my family. I'm not triggered and now more relaxed." Laura B., Stock Broker
"The healing sessions I received was other worldly. No one could even come close to her energy." Debra M., Los Angeles