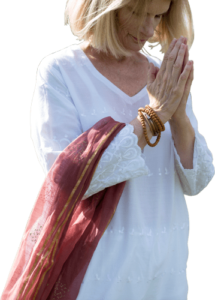 KumariDevi experiences a silent and liberated mind, with peerless intuition and unparalleled energy, she's is the manifestation of the Divine in human form and the embodiment of Sanatkumara.
Feeding our hunger for wholeness, she grounds divinity into the physical form and weaves prophetic wisdom into ordinary life experiences. She embodies the fundamental message to attain true spiritual freedom you must fully embrace your human.
Who is She?
She's everything yet she's nothing:  shaman, healer, awaken, satuguru, bodhisattva, Advaita master, yogi—she's a true light worker, she understands how to manipulate light frequencies to create new and empowering realities.
She's a reflection of you. Mirroring back anything requiring healing. A gatekeeper – opening portals of light to assist humanity in their awakening. She's the energy of the future we are striving to become-a harbinger and fulcrum of the new age of understanding.
Connected through the universal field of intelligence—the matrix of consciousness. She's a weaver and weaves cosmic energies of higher wisdom into the consciousness grid for everyone to use. She is the conduit between realities.
KumariDevi is influenced by her innate wisdom from Mahayana and Theravada Buddhism and lifetimes as Tibetan Lama's. Guided by a supreme intelligence she draws her knowledge from within, demonstrating that you too have the similar wisdom guiding you.
United for the greater cause for humanity, KumariDevi is influenced not only by Spirit but because of her own Soul. She's the golden key holder unlocking other keys and accelerating people's consciousness. She has transformational effect on humanity and shifts everything around her. Like points upon the globe she sparks transformation like a domino effect that goes on and on.
Workshop and Retreat Leader
Leading potent meditation retreats to sacred locations world-wide since 1987, she's held ceremony with Peruvian and Balinese elders. Smoked pipe and joined sweat lodges with Native American elders. She led guided meditations while floating across the Ganges, Nile and Lake Titicaca. Read the Egyptian hieroglyphs (ask her about this), rode a camel and Arabian horses across the Western Desert, sat in the great pyramid twice, led meditations to remote Tibetan and Nepalese Buddhist monasteries, walked in crop circles and so much more. Read more about retreats Here.
Being in Her Presence
You'll receive a direct transmission of love in her presence. She shines the light of awareness into the darkness and it transforms you. Some people feel it and some don't; nevertheless you are receiving something. Some people describe it as a kundalini awakening. Some spontaneously heal. People say miraculous events take place around her. Her direct link to divine consciousness is undeniably present.
Biography
Her career spans over 32 years as a Spiritual and Meditation teacher. Receiving her yoga teacher training in Ashtanga Yoga (YTT 200+), she's an Energy Medicine Practitioner, certified therapeutic massage and cranial/sacral therapist and bodyworker, herbalist and lay homeopath. Organic and vegan is her lifestyle, and she lives in balance with nature and animals.
With a great depth of knowledge in healing the body and mind, KumariDevi (Paula) offers a wide range of healing services to assist you in achieving wellness.
Since 1999 she's been producing bestselling guided meditations, is the creator of Dare to Be You 21-Day Challenge and Sovereign Light Emotional Sprays, and the founder of the Virtual Ashram, an online self-realization and meditation center and author of Codes of Light (now out of print). Articles are found online at Elephant Journal, Natural Awakening and other blogs. Continue Reading Here
Her Passion is to Show You How Utterly Powerful You Are
*satguru in Hinduism is a person whose life purpose is enlightenment through Self-realization of the ultimate Truth.
* bodhisattva in Mahayana Buddhism is an awakened being who vowed to assist others in their awakening.