Start Here
Develop a Relationship with Self
KumariDevi offers a modern interpretation of  Self-Realization-know the Self.  Step into the greatest evolution of self-awareness and transcend personal suffering. Awaken beyond fear and doubt. Open your heart and feel loved.

Start Here
Meet KumariDevi
KumariDevi is an Advaita master with a silent mind and palpable presence. Her innate wisdom rises from a well of knowledge not bound by time. Her direct transmission of grace miraculously heals. As you increase your vibration, she steadily increases the divine radiance she emanates to those who choose to deepen and accelerate a conscious connection to their truth.
KumariDevi's energy is so amazing. Every time I come in contact with her my heart instantly opens and I never want to leave her presence."  Elaine H.,  Hypnotherapist 
She embodies the grace of the supreme guru, Sanatkumara. In the world today, this gift too precious to refuse. Grasp the measure of her by placing yourself where you experience this transformational blessing.
Feeding our hunger for wholeness, KumariDevi grounds divinity into the physical form and weaves prophetic wisdom into ordinary life experiences. Sharing the fundamental message to attain true spiritual freedom, you must fully embrace your human.
What People Are Saying!
"When we met, Kumari and I hugged and all my body pain immediately disappeared. I have experienced many spiritual teachers none who had this profound impact on my life. Once you come in contact with her, a process begins to awaken in you. You can deny it and walk away, or do as I did: Embrace this miracle!" Jeri L., Marriage and Family Counselor
Connect
KumariDevi is a pioneering visionary, integrative healer with peerless intuition and is profoundly skilled at deep emotional transformation including trauma. Private work addresses the shadow, subconscious patterning and rewrites personal suffering and illness stories. Join monthly mindset calls and workshops and retreats. Dare yourself to be happy and a better person with the 21-day Dare to Be You Challenge  or  join new Satsang and Activation Calls
Develop a Relationship with Self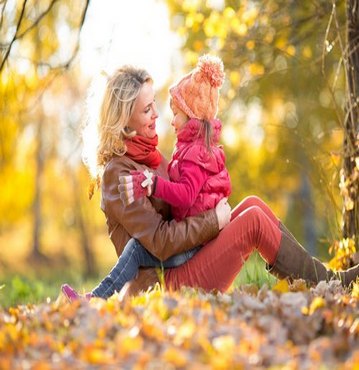 Inner Child-A Divine Awakening Workshop
December 2nd-2-4: pm. Discount extended  to 11/23. Open your heart and feel loved. Recapture your inner child and heal life-long wounds. Mend the feeling of separation and be whole and happy. You are the nearest to your Divine Self as a child. Learn how to nurture and grow this most powerful aspect of you. A strong sense of self provides you with confidence and clarity.  In Mayfield Heights, Ohio. Click link for more information and to register.

Dare to Be You Challenge
A 21-day opportunity to dive deep into you. Designed to help you let go of limiting beliefs, old emotional habits and perceptions. The 21-day Challenge guides you to develop a strong sense of self-awareness. Dare yourself to step out of your comfort zone and empower YourSelf!!
Guided Meditations
Purify Your Body Temple is a powerful chakra meditation healing emotions and the physical body, Inner Child — A Divine Awakening is another powerful opportunity to heal life-long wounds and connect with your divine self. Plus other guided meditations to assist you on your path to develop a relationship with Self.
Aromatherapy with a Twist of Energy!
Emotional Healing Sprays
FREE SHIPPING. Stay balanced, present and happy. Illuminate your spirit. Working with your energy body, the Emotional Sprays are room and body sprays that enhance or clear emotional energy.
Philosophy
Drawing on quantum energy and gemstone vibrations to soothe the mind, body and soul. Every thought and feeling expels energy into your field. Sovereign Light Sprays are designed to clear stale emotional energy from your surroundings and away from your body. Formulated by a healer (KumariDevi) with three decades of experience in Energy Medicine.
Check out the New Soul Mandala's
Being with Kumari Devi is life changing. She teaches from an entirely different level. Her wisdom isn't something she learned at workshops or read in a book. It comes directly from God to you–very pure and real." Tom K., Calif.
She's is one of those rare teachers with pure vision and knowledge. I see in her my truth and she always reflects back exactly what I need to see." Steve H, Attorney
I felt a love I have never felt before from Kumari Devi. When we met my heart opened and I instantly felt connected to my truth."  Claire F., Florida
"There is a real depth of knowledge with Kumari." Karen N., Washington
I had a half hour telephone session with Kumari and felt a powerful loving energy embrace me. That evening I had a dream she took my fear right out of my body." Devon S., London
When we met my heart immediately opened. I wanted to stay forever in her energy."  Dylan M., Social Worker

Thank you for sharing your "Light" and helping us in our path. Your sacrifices, service, healing and help on our spiritual paths will never be forgotten." Vijay G., IT Programmer
I always feel grateful to Kumari and the capacity she has to cut through all of the confusion and help me have the courage to do what I needed to do." Elizabeth E., Meditation Facilitator
When you are with Kumari Devi you change. It's very profound. Sometimes these changes are subatomic and you'll be unaware of them until an old situation pops up and you no longer react. She is more than an enlightened teacher—but I don't have the words to describe her. You just need to experience her and find out for yourself." Devi Laksmi, Visionary Artist
"I want to express my deepest gratitude for the awakening change you have initiated in my life. I am approaching a presence in myself—the divine presence, which I always knew existed, just never felt I had the tools to get to it.  Spirit will now be the guiding force in every aspect of my life, while I simply live in love. I have been searching for the 'truth' and you unlocked that door for me. I will forever honor you as my teacher and friend, thank you for following your path with such strength, love and grace." Kate S. Ayurvedic Practitioner, Georgia
Become a member of  the Virtual Ashram.  Receive exclusive meditations and monthly mantras, wellness tips for living a healthy, discounts, free healing sessions and spiritual and yoga lifestyle tips. Online and available to you 24/7. Founder, KumariDevi has more than 30 years of body/mind experience. She began her yoga and meditation practice in 1977 and continues to offer life-changing opportunities to awaken beyond fear and doubt.