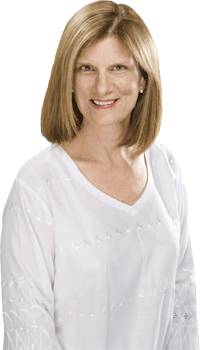 Alternative medicine, personal development coaches, authors, speakers and new business product start-ups (aromatherapy, organic, vegan, sustainable), holistic healing, massage therapy and yoga-helping you to navigate the unknown, evaluate business and achieve desired results in your business.
Quickly locating current blocks and identifying the best actions needed for success. Why do you need assistance? Often what you think about a project, course or book, yoga studio might not sell.  I offer new perspectives, fresh ideas, Feng Shui (reading energy), and out-of- the-box imagination and clever ways to design and attract new business.
In determining what's next, I use my laser sharp abilities to intuitively identify barriers to success and create new futures. Receive measurable results and spot-on clarity that result in optimum solutions. The ability to transform the very essence of personal lives, careers and businesses, along with the ways people think and operate is truly an exciting process to experience.
How to Work Together
Private Single Sessions
New business development
Trade Shows Design
Yoga Studio Design
Designing programs
Book cover ideas
Book title ideas
Seminar programs
Single 90 Sessions Available
Intuitive Business Strategist, Merchandiser and Curator
For over twenty-five years, clients from around the world have sought KumariDevi (Paula) peerless intuitive abilities, precise insights and her ability to "know" the right course of action to optimal benefits. Her clients include a broad range of industries from Yoga Studios, Massage Therapists, Art Galleries, Artists, Real Estate and Land Development, Dressage Horse Farms, Alternative Medicine, Small Business and Start-ups and of course you.
Merchandiser is a person who puts together marketing, design and branding for a business.
Curator is a manager or overseer.
Business Intuitive Strategist is someone who can intuitively see beyond the normal ways of doing business.
"Her intuition surpasses anything I've ever encountered in my life. She's spot on all the time. Don't waste your time with others when you can get the best with her. Thank you! "
"We hired her to assist on real estate transactions. She told us not to buy a particular vacation rental because they weren't telling us everything. Shortly afterwards we learned the HOA doesn't allow vacation rentals. She's always 100% accurate."
"I'm a professor at a university in the southeast. I consulted with her about my academic advancement. She happened to mention I would meet my husband at a conference. At the time I had no conferences schedule. A few years later I attended a conference and met my husband. How did she know? Thank you! " Ruth S., Academic Professor
"What's so great about working with her is she finds something positive about everything in life. When I say a project is done and give up on it, she can find the thread of hope and restructure it for optimal results."  Roberta Smith, San Francisco
"She just knows and is a team player. Quick minded, detailed and easy to work with." Donna Harrington, London
Let's Chat
Email directly to info@kumaridevi.org or fill in the form below